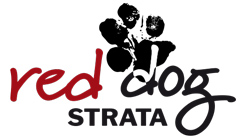 Website Coming Soon
There are just over 76,000 strata schemes found from one end of our greatstate to another, encompassing both residential and commercial buildings – yet most management companies are based in Perth and rarely visit our regional centres.
That's where Red Dog Strata comes in!
We provide a 'hands on' approach to areas outside our capital city along with consistent, effective service and firsthand knowledge of all things strata. It is ourgoal to ensure that regional strata schemes continue to act as valuable, functional assets well into the future.
Contact Us today for more information on
08 9785 6001 | info@reddogstrata.com.au

Notify me when website is live
We promise to never spam you.